Another advantage of the R1C1 kit in my practice of wildlife photography is the complete set of useful accessories supplied : the attachment ring SX-1 that enables SB-R200(s) to be attached to the lens front, the close-up Positioning Adapter that curves the SB-R200's flash light toward the optical axis useful for special lighting effects, the diffuser SW-12 suitable either for SB-R200 and SB-800 units and the flexible arm clip SW-C1 used to fix diffuser or a remote SB-R200 unit to the attachment ring SX-1. The R1C1 kit also comes with an adapter ring set that lets me attach the SX-1 to many lenses from the Nikkor AF 20 mm f/2.8 D wide-angle to the long Micro-Nikkor AF 200 mm f/4 D.

The last but least advantage of the R1C1 kit for me is the compatibility with the FP high speed synchro mode. And the FP mode can be associated with the manual setting in order to decrease the shutter lag. Now, I can mix the sun light with any combination of flash units and I can adjust the flashes power effortlessly in a minute from the unique control board of the SU-800 commander. This lighting system offers unprecedented versatility and control for every shot lighting challenges.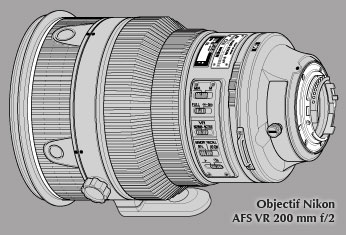 Today, the technique is always present, undoubtedly more than in the past because I build more and more sophisticated lighting effects : back lighting, diffused light for soften shadows, sunset rendition and so on. But the technique does not disturb me any more, it helps me. When 6 or more flash units are involved in a single shot, all the settings are summarised on the LCD panel of the SU-800 commander. I can associate flash units in different groups and test them individually. I do not hesitate to mix the available light and the flash of SB-800 and SB-R200 using the synchro FP mode at 1/8000 sec. Incredible efficiency !

Now, I can concentrate on what is important: my small subjects and their environment. Shot after shot, I am amazed by the performances of butterflies' wings. The butterflies make aerobatics and behave as acrobats of the sky !